Arcade machine hire
If you are looking to bring that extra-unique, brag-worthy factor to your party, your next corporate event, or even, to your wedding reception, then talk to us about our arcade machine hire options.
Adding some classic arcade machines brings a super-cool retro feel to any event.
Keep the kids entertained at a family event or wedding. Bring a great vibe to your birthday party. Or make the office do, one that sticks in the memory for longer than it takes to drain the free-bar. Retro arcade machines are always a massive crowd pleaser.
Our machines offer single-player options, and dual controls for head-to-head battle.
Games options:
Our machines are loaded with hundreds of the most iconic arcade game titles of the last four decades including Pac Man, Space Invaders, Donkey Kong, Street Fighter, and many more. So, you can pick your favourites, or take them all.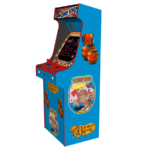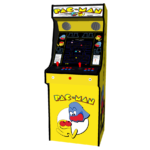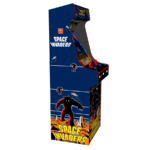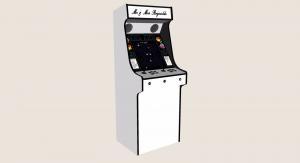 Customised machine signage:
And if you want every element of your party to be on point, perhaps you'd like to customise one of our machines so that it fits with your party theme? We offer bespoke upper marquee vinyl signage to celebrate your event. Just married and want Mr & Mrs Reynolds displayed? No problem. Company branding and logo displayed? We can sort that.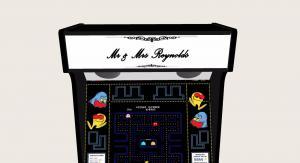 Arcade machine hire – what you need to know:
Our staff will deliver, set-up, and then collect the machines from your chosen venue on the same day(s) that you want to hire them. At present, we can only do one-day hire to addresses within an hour of London. Please contact us if you are outside of London and would like a longer-term hire period.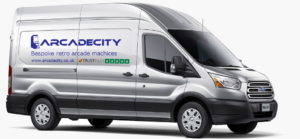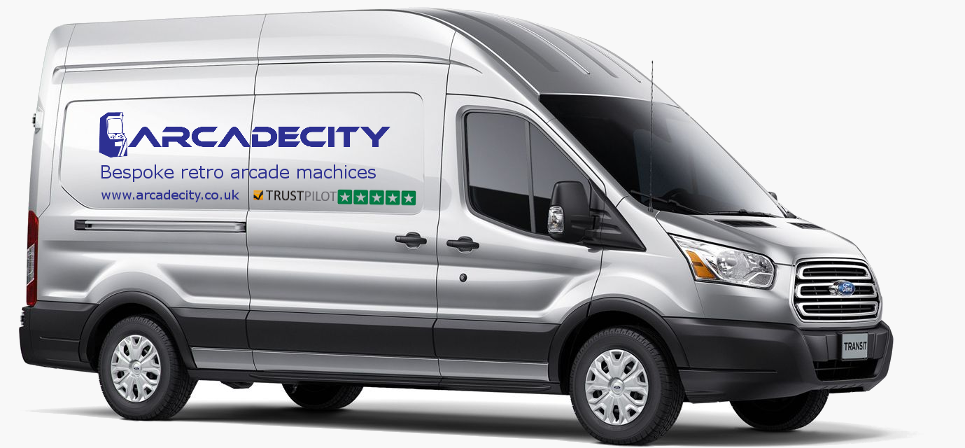 Our machines come with up to £2million public liability insurance included in the hire charge, and require a £700 refundable security deposit.
Hiring 1-3 machines requires a 2-3 week notice period, 3+ machines will require 4-5 weeks advance notice. Need them sooner? Get in touch and we will see if we can make that happen.